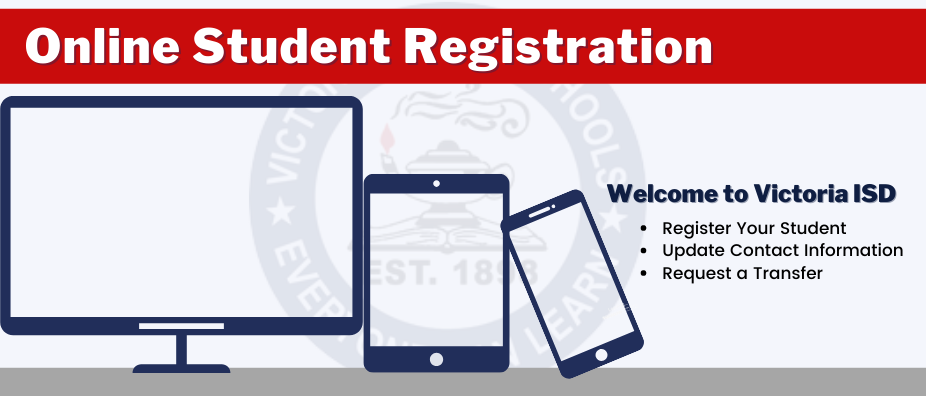 Online Student Registration
We are excited to offer convenient online registration again for all VISD students for the 2021 - 2022 school year.
It is critical that the school office has an up-to-date, accurate email address and cell number for text messages on file for each of your children. If any contact information needs to be updated, please contact the front office of your child's CURRENT campus.
New Student Registration 2021-22 / Registro de nuevos estudiantes 2021-22